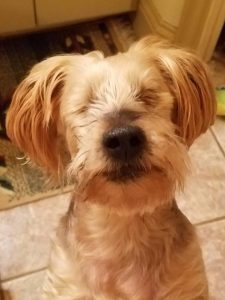 A foster home is an approved, temporary, devoted living situation for pets in our program while they are awaiting adoption. Foster families provide shelter, care and love. LDRNT provides a kennel, bed, collar, harness, leash, preventatives, probiotics, approved veterinary care and food. They are fully vetted, microchipped, and spayed/neutered before foster unless health prohibits immediate spay/neuter.
The number of animals we can save depends entirely on the number of people who open their homes and hearts to foster them. Fostering also allows you to spend time getting to know our adoptable dogs in the event you decide you want to open up your home personally. Fosters will usually be considered first for the adoption of the dog they foster.
If you are interested in fostering a little dog (or two!) for Little Dog Rescue of North Texas, please complete the Foster Application below and one of our volunteers will be in touch with you as soon as possible. Thank you for your interest in Little Dog Rescue of North Texas.
Please note: Sometimes we ask for a Twilight Foster when an elderly dog ends up alone without a home. A Twilight Foster is a private family home where a senior dog can live comfortably until the end of their life. We pay for everything, including approved or emergency veterinary care. The dog goes to Twilight Foster fully vetted, microchipped, and spayed/neutered unless health keeps the dog from being under anesthesia.
A special Thank you to our Twilight Fosters Julie Gray Wells and Katie Sherrod!