Category: "Uncategorized"
Sweet Pocket Beagle Molly in her forever home with her sister Maggie. So sweet!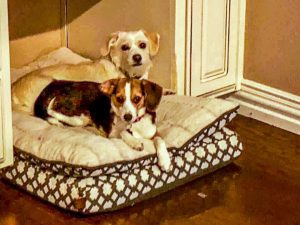 We love it when our fosters love the dogs so much they decide to keep one. Gigi is a darling girl that captured the heart of her foster dad and mom.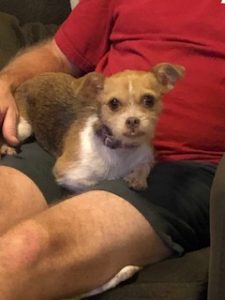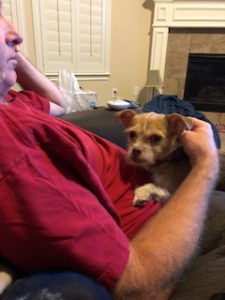 Chloe and her new fur sister Grace are already great pals. They are having a ton of fun together in their home with the Schott family. She is so happy to be in her new forever home!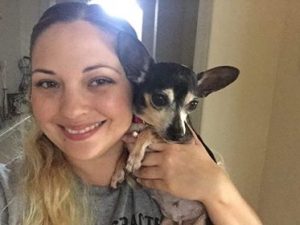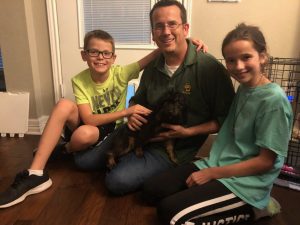 It never ceases to amaze me how wonderful our adopters, fosters and shelter workers are. We managed to pull Maggie on Friday afternoon from the Balch Springs shelter with the help of a shelter employee who met Maggie's new Dad across town.
Maggie will have two human brothers to play with and a wonderful new Mom and Dad, Emily and Mike Cole. Happy new life Maggie!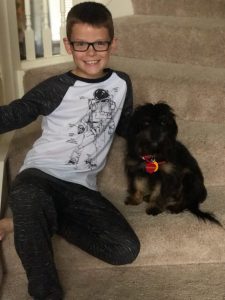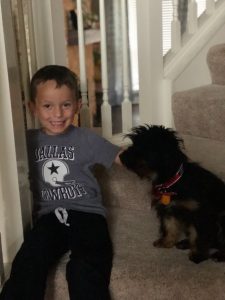 To everyone who loved Twinkle, donated to her thousands of dollars in medical care, bought organic food so I could feed her every three hours, and prayed for her: One year of love later, Twinkle is now Lola, and she has a loving family in Little Elm, including a play buddy named Bentley. I miss her so much it hurts, but I don't think she could have a better family to love. Happy life, sweet angel.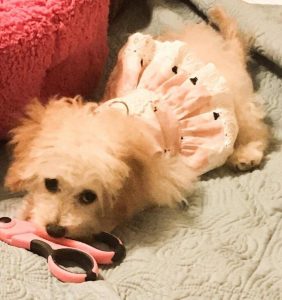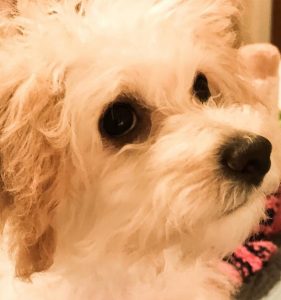 Happy Forever Tails, Mickey (formerly Boomer)! Mickey has a wonderful home. Thank you to the Matthew Taylor family for fostering him and loving him.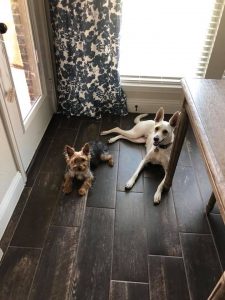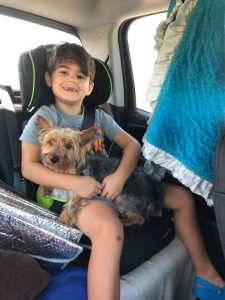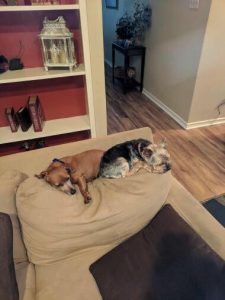 Simon the senior Dachshund is so happy in his new home in Bedford. 
Puppy Taffy from #BalchSpringsAnimalShelter is doing great in her new home in Frisco with Zeus and Obi (also from LDRNT)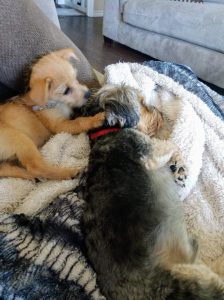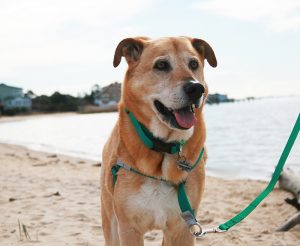 50% of all proceeds go to LDRNTx!
The Walk Your Dog With Love dog harness makes walking your dog easier. Easier for you. Easier for your dog. The harness connects from the front, putting you in control. Control over where you walk, control over your dog's pulling, jumping, running, and tugging. And the best part – WYDWL is rescue-friendly!  Use the special link below, shop to your heart's content, and your purchase helps us rescue more little dogs in need! Put LDR10 on your order form to get 10% off your own order!
Just remember – for us to get a portion of the sale, you have to use this link:  http://bit.ly/WalkLDRNTx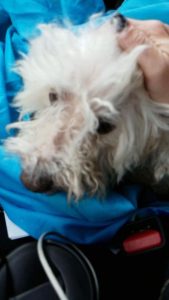 We are sad to report that Joey, the little fenced-chained senior Bichon dog (10-12 years old) we took on Thursday, was suffering way too much. We had to help him to peace.
We did bloodwork, sedated him for exams, gave him pain meds, a warm bed, blanket, good food and water. Joey's mouth was falling apart. He was in excruciating pain from many things, especially his mouth, ears and prostate issues. Joey was gone mentally, too. Nobody could touch him once he was in the kennel without using a soft muzzle and sedation. The years of abuse had taken its toll on him. There was no chance for him to have a home. Under the advice of our veterinarian, and much gut-wrenching consideration, we let him go Friday night, Jan. 13.
Read the story of Joey's rescue and his release from pain here.
Save
Save
Save
Save
Save